Tropical Guidance Image page
☰
Menu
From the Tropical Guidance Parameter Page, the user may click on forecast hour links to display one image at a time, as shown below. The page has the same features that are described under the Model Guidance Parameter Page section.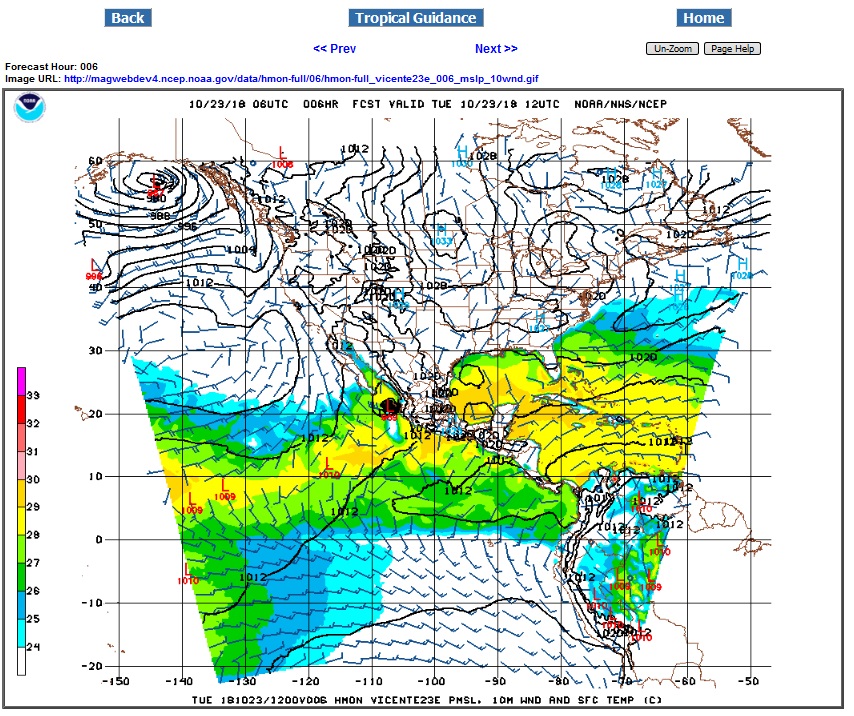 The Image page includes a Back button to return to the Tropical Guidance Parameter page, and a Home button to return to the MAG home page.
The Next or Previous forecast hour image can be displayed by clicking the Next or Previous button. Shortcut keys may also be used: pressing the j key will display the previous image; pressing the k key will display the next image.
Clicking the 'Zoom In' button will enlarge the image. Clicking the 'Zoom Out' button will reduce the image. Clicking the 'Normal button' will reset the image to the default size. Shortcut keys for zooming are p (zoom in), o (zoom out), and n (normal).
The static URL that can be used to view the image of the chosen cycle and product is provided just below the title of the page. This may be used to bookmark the selections.